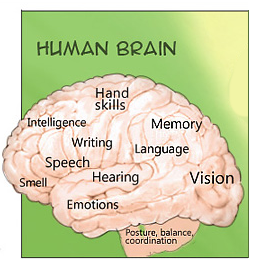 Resolve Beyond Neurology
Resolve beyond neurology is a specialized training system that delivers training to natural health practitioners. These practitioners have already had years of experience before becoming a resolve practitioner.
The aim of resolve practitioners' is to help facilitate their clients in their own self healing, in other words, the body, mind and spirit of their clients or patients are committed to doing their own healing. Thus the practitioners clients are energetically involved in resolving their own symptoms and ailments.
Typically the human body should be able to cope with all 'stressors' such as events, emotions, pain and conflicts that provoke stress, just the same as it does when you cut your finger does, The finger heals as if by itself almost beyond your awareness.
When the body is out of balance and is unable to deal with external stressors effectively, it cannot heal itself properly therefore a person's health is affected. Poor health can be a major impact on everyones life.
A Resolve Beyond Neurology Practitioner can help by bringing your bodily systems back into balance so that your total being can access the innate healing ability held within you.
According to people who practice holistic resolve beyond neurology, body cells rely on an appropriate energy flow within their environment for their proper function, so imbalances in the energy systems of the body and mind, including the meridians can occur. Or in Chinese medicine terms, a disturbance of the energy lines that flow throughout the body can lead to malfunction within the body from a cellular level upwards and correcting the energy flow can therefore restore cellular function as well as muscle function.
As the name implies, resolve beyond neurology; it would be a mistake to assume that resolve is some revamped "meridian repair" system or some system about physiology, or psychology or some classes on muscle building or massage. Rather it is about finding the conflicts within your existence that are causing your symptoms.
The most effective way resolve beyond neurology is used is to give support by helping to remove the 'stressors', which are perhaps the ones weakening your body's systems, or have weakened your muscles, or given you poor structure in joints and ligaments. These stressors in turn could be causing sleeplessness or compromising your immune system in some way and affecting other systems of your body mind and spirit.
Resolve beyond neurology is all about removing these 'stressors' in your life. It is not about what the "practitioner thinks" is the problem with you, or what the "practitioner thinks" about the issue. THE specialising aspect of what resolve beyond neurology is all about is finding these 'stressors', to find out what is stressing your internal systems and in turn what is actually causing the symptoms you have, symptoms that go away when you have some pills but return when you stop taking them.
Then by detailing these conflicts in your life so you have an understanding of the true nature of your systems and where they are coming from will allow you to arrive at agreeable solutions that help you mend your system that are out of kilter with what you heart is telling you, or maybe what your heart has being trying to tell you for years. I all resolve will allow you to take action to remedy the situation.
Resolve beyond neurology is not some "medicine" or chemical mixture to just treat your symptoms, whereby unless you continue to take the drugs symptoms return. No. Resolve beyond neurology's methodology aims to find out what is producing the symptoms, to go beyond the symptoms and find the cause.
The reason resolve beyond neurology practitioners have seen dramatic changes is simply because by applying the methods taught it has gotten so many great results and people are seeing the many benefits it has to offer.
The history of "Resolve" dates back to the 2012, when a pilot program developed and run by leading Kinesiologist and Trainer, Valerie Walters, when "Resolve Beyond Neurology 1" was taught to a group of qualified Kinesiologists here in Australia. Since then 4 new Resolve modules have been developed and presented to an ever increasing number of practitioners who are now using the methods taught in their practice.
So Resolve Beyond Neurology is now used to great effect and is an invaluable part of these practitioners "Tool Box" therapy, and it is even effective on conditions that afflict the elderly. The nature of the therapy itself is not intense, and usually involves a mild mix of relaxation, physical, mental and flexibility awareness.
The entire principles of Resolve revolves around getting the systems within you; muscles, ligaments, digestion, breathing, mind and meridians, working within your body. These systems often become subjects to atrophy after years of incorrect inactivity, bad posture, negative thinking, worry, stress, poor sleep and other habitual patterns, in fact often we have forgotten to remember the original function they are supposed to fulfill.
Sometimes denial, righteousness, indignation and ignorance can help to support all these "negative emotions" (a term I use here to summarily describe what is happening within us).
Article by Val Walters
Brian Walters Market Hive Founding Member